The Spirit of The West Has Her Own Special Style
posted by Shari on 4/10/2011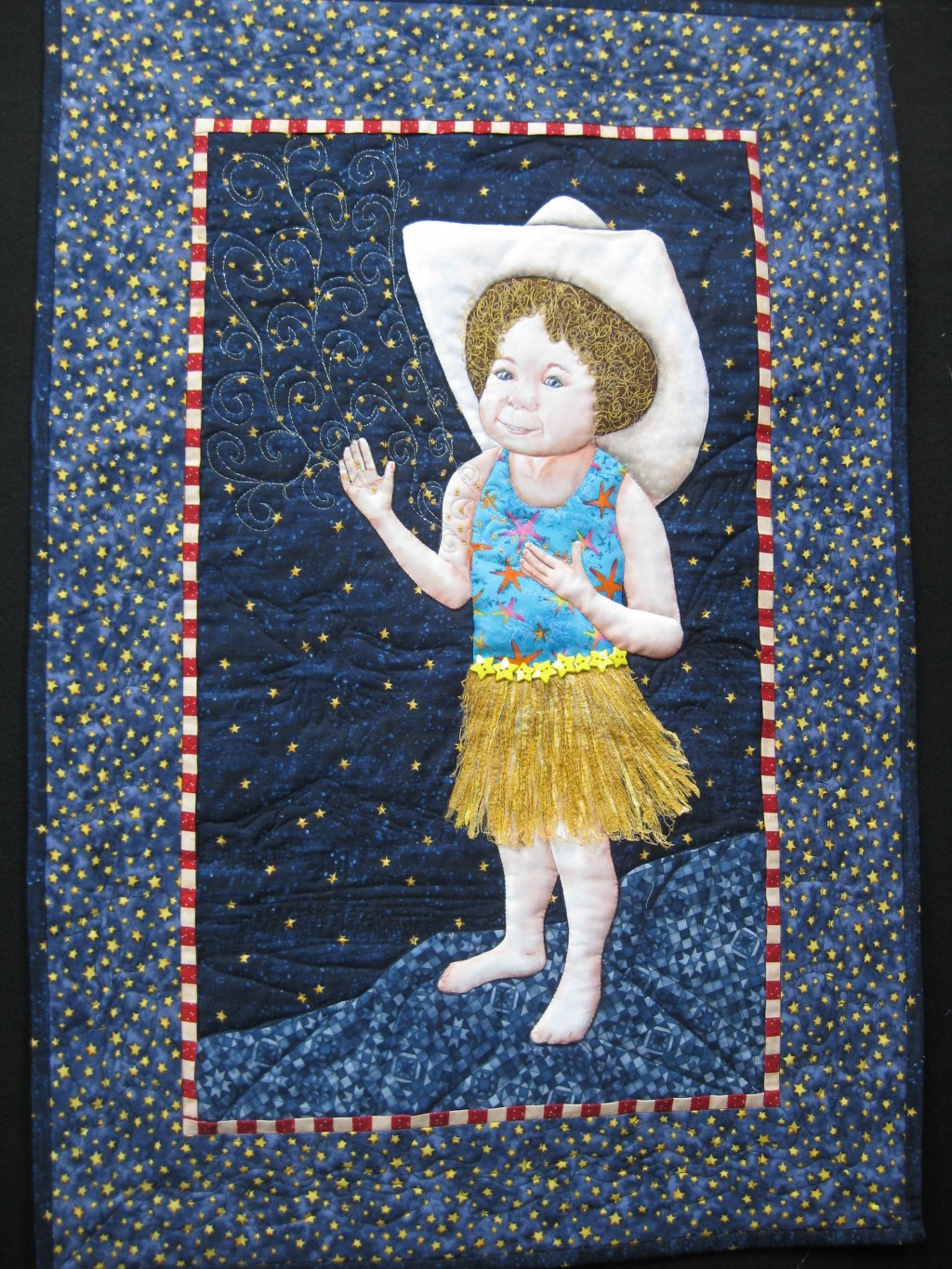 THE SPIRIT OF THE WEST HAS HER OWN SPECIAL STYLE
Original quilt 24" x 36"
By Sharyn Mellors
2011
This is a quilt for the Association of Pacific West Quilters (APWQ) 2011/2012 invitational traveling show. The theme is "The Spirit of the West." Hawaii and many western states and parts of Canada have been added to the member states of APWQ this year. The West is a young part of our country and is a mixture of many cultures, much like our grandchildren.
I was inspired by a photo of my Granddaughter Maile (My Lee) wearing her Grandpa's cowboy hat. Maile's Mama was raised in Texas and her daddy was raised in Hawaii. Maile has been known to wear a hula skirt with whatever she happens to have on. She has her own special style.
This quilt is silk/cotton hand painted with inks and hand appliquéd. I machine quilted it free motion with a basic home machine. If you look closely you will see a mountain, lake, evergreens and palm trees, birds, as well as children's foot prints and stars in the quilting.
This quilt will travel around the country for the next year and will be auctioned off at APWQ's 2012 quilt show as a fund raiser.